Back to School Uniform Drive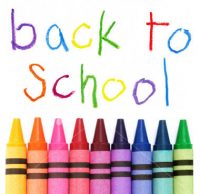 Help us put a child in a school uniform this year!   The    Human Service Ministry is seeking support in assisting the children we serve with the school uniforms required for the 2018-2019 school year. $5.00 will purchase a polo shirt for an elementary student, $10.00 will purchase a pair of pants.  Donations may be placed in the HSM boxes or in the envelopes in the church pews.  The donations will be divided among the five elementary schools the children we serve attend.  Thank you for your continued support.
Please remember our Human Service Ministry (poor)     boxes as you leave church.  Two are located in the back of church and two are in the Narthex of the Church.
Thank you for your generosity!