Adult Faith Formation (Bible Study)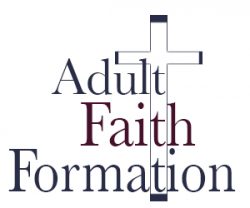 Join us on Wednesday mornings to pray, learn, and grow in faith through the study of the four female Doctors of the Church. The next bible study will take place on Wednesday, March 20th, at 9:30am  in the Social Hall.
All are welcome!
 We will not have class on Wednesday, March 27th. Our last class on the four female Doctors will be on April 3rd. Stay tuned for our next Faith Formation topic!