Council of Catholic Women's Card Party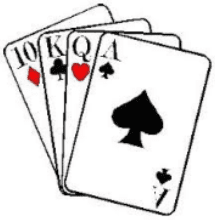 The Council of Catholic Women's Annual Card Party will be held on  Wednesday, February 27th  from  noon to 4:00pm in the Social Hall.
Join the ladies for an afternoon of cards, desserts, and good fellowship! The ticket are $8 and  will be on sale during February's CCW meeting.  Tickets will also be available on Sundays after Mass and in the parish  office during the work week.