Faith Formation Registration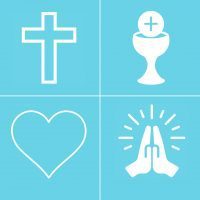 All children in grades Kindergarten through 8th grade are invited to register for our Faith Formation program this year!
Our program starts back on Sunday, September 9th, and will take place on Sundays from 10:00-10:55am.
Registration forms and fall schedules will be available after Mass on Sunday, August 19th and Sunday, August 26th in the Parish Hall.
You can also print using the link below and return the completed registration to the parish office:
REGISTRATION FORMS-one child per form please!
All registrations will be due no later than Monday, August 27th!