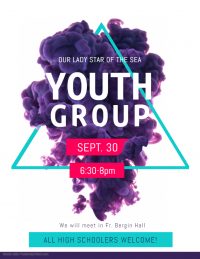 Join us as we kick off a new year of youth group! Our goal is to grow closer to Christ (and to have fun while doing it!). Each week, we'll be able to come together to explore who God is, who we are, and the importance of faith in our daily lives.
In addition to our weekly Life Nights, we will have service projects, "hang out" nights, and more!
Our first Life Night will be on Monday, September 30th, from 6:30-8pm. We hope to see you and your friends there!