Ministry of Caregivers Meeting Monday, July 16th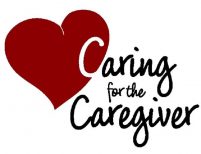 The next gathering for the Ministry to Caregivers will be held Monday, July 16th at 10:30am.  This ministry is as an outreach of the Parish to offer support to caregivers, to give them an opportunity to find common ground with others who might be in a similar situation.  Our intention is to provide information, insight, and an experience of connection and support to caregivers of all ages and stages in life.
Caregivers often experience stress, and possibly isolation because of their role as a caregiver.   Mothers, fathers,        sisters and brothers, family, and friends of all levels can be considered caregivers.  We hope to reach who could use an opportunity to learn coping strategies and receive encouragement.  All are welcome to attend and share!
Also, on July 25th at 10:00am,  please join Dr. Ann Mayo as she presents the latest updates on dementia.