Interested in Becoming Catholic?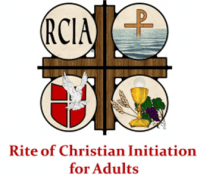 The Rite of Christian Initiation of Adults (RCIA) is a journey of faith intended for persons desiring Baptism, persons baptized in another Christian tradition who desire to become Catholic, and baptized Catholics in need of First Communion and/or Confirmation.
Following the same model used by the earliest Christians, RCIA is centered on fostering a deep relationship with Christ and the Church he founded. This relationship is cultivated through catechesis (teaching), participation in the liturgy and parish community, and commitment to Christian life.
If you or someone you know is interested in joining RCIA, please contact Sarah Schmidt at ministry@ourladystar.com.
We will begin meeting this fall and would love to have you!